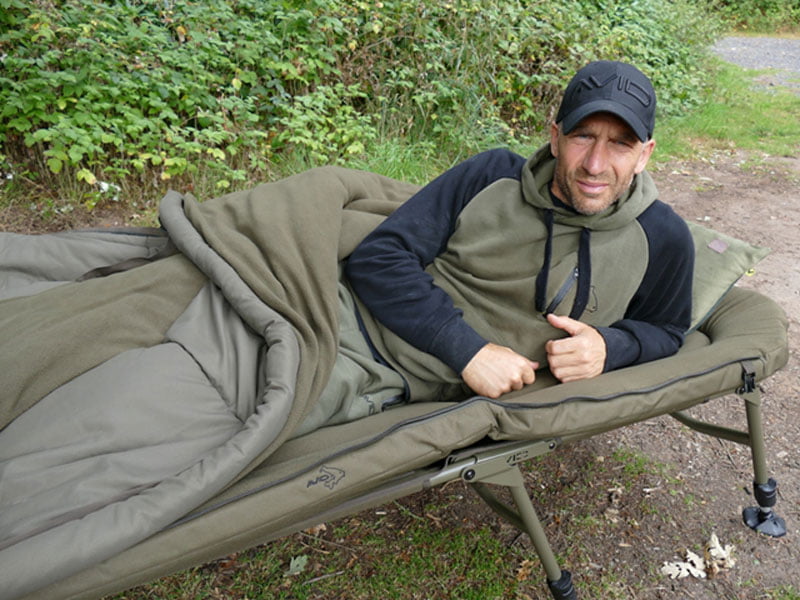 Whenever I join a new company, the first thing I do is start analysing the products, working out which are my favourites. Well it didn't take me long to discover that the Benchmark X Memory Foam System is well and truly at the top of my Avid list!
To cut a long story short, I was due to go on holiday with Lucy and her two lads to a small cottage that only had enough beds to sleep three. I suggested taking my old bedchair which was straight away refused by Lucy because she didn't want anything smelly in the building. Then, right on que, my new gear from Avid arrived, including a brand new bedchair! It solved the issue of old smelly gear, and fitted nicely into the roof box of the car. At this point, I'd still not even opened it up because the weather was so warm I knew it would be fine for what I needed it for; just a few nights kip.
When I arrived at the cottage and bedded down for the first night's sleep, I honestly couldn't believe what I was looking at. This was the Rolls Royce of bedchairs! It was so comfortable I cannot put it into words, and ever since that first night I've completely fallen in love with this product.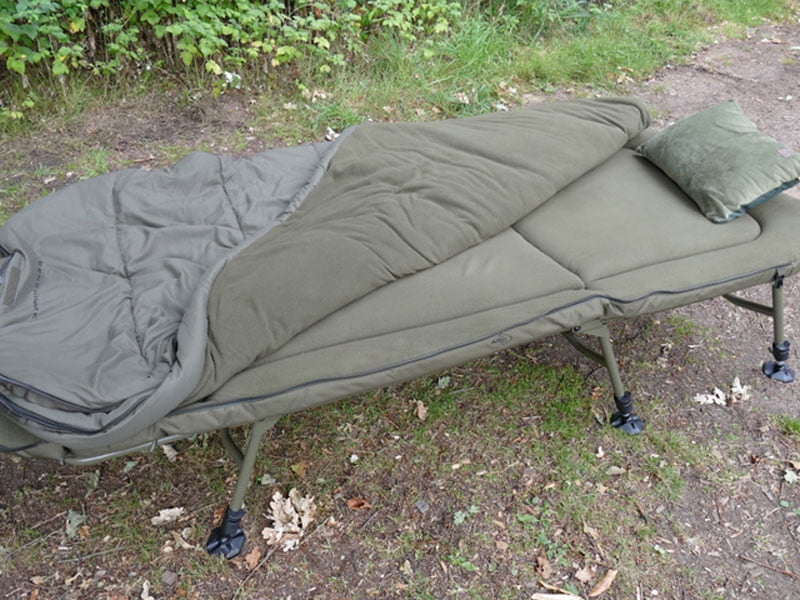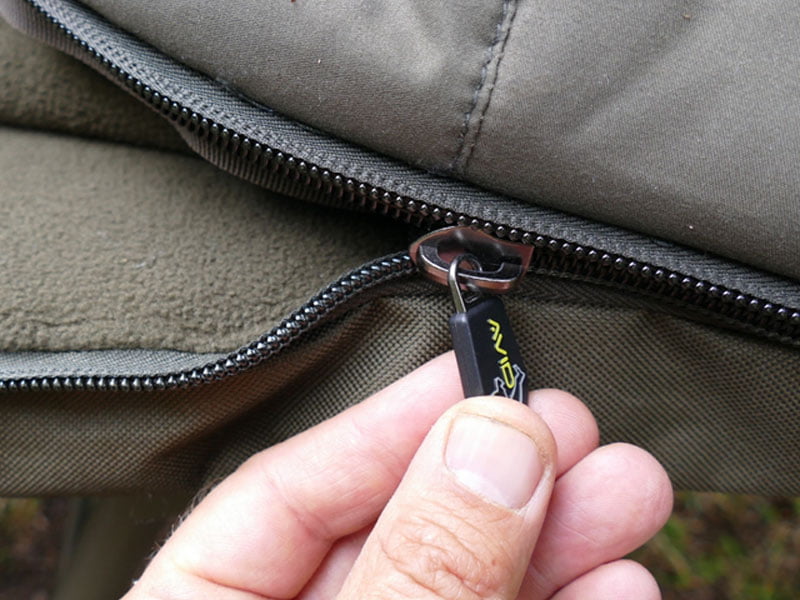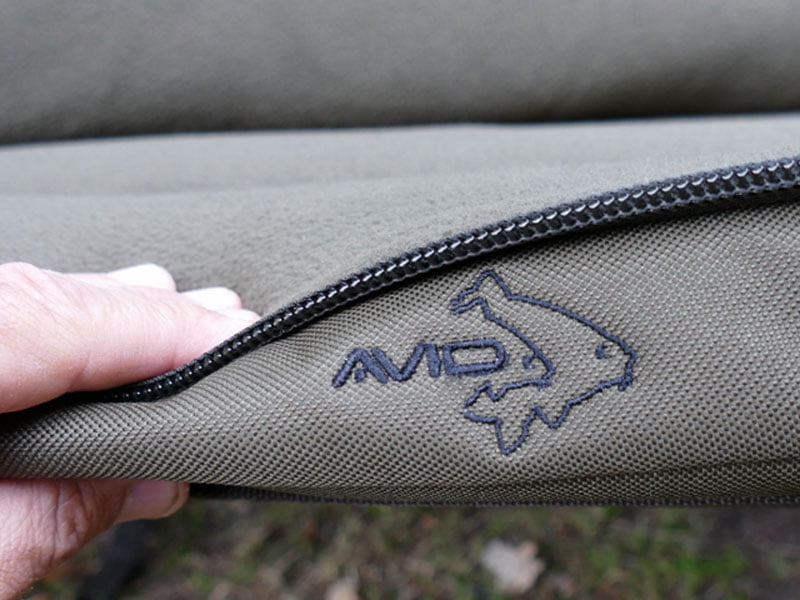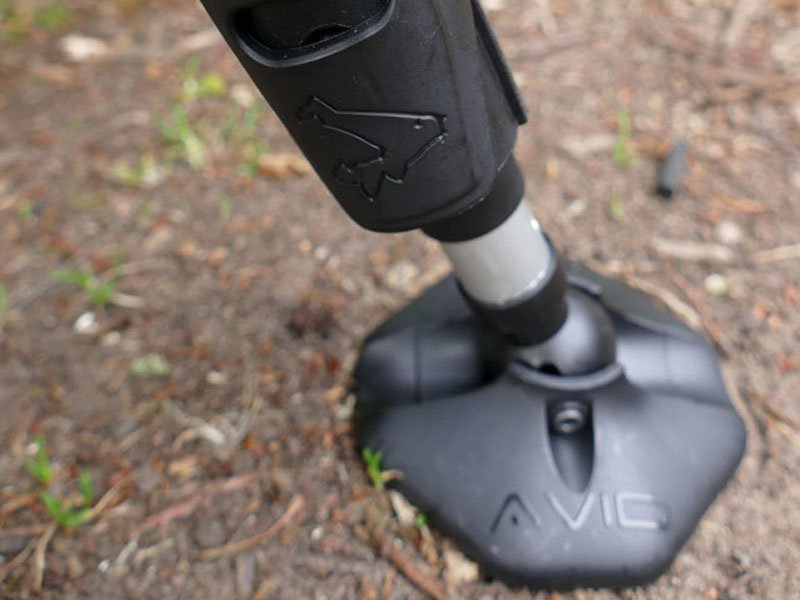 The first thing that impressed me was how comfortable the mattress is. At first I thought a memory foam mattress was just a gimmick and another reason to add extra cost to a product. I now know differently, because I've never laid on such a comfortable bedchair as this before. Not only is the mattress thick enough to give you warmth and comfort, I genuinely believe it gives me great support in the lumbar region too as I no longer wake up with a stiff back (and mine is proper wrecked as I have five shotgun pellets in it!). Thanks to six adjustable legs and four steel-throw hinges, it can also be set up flat which is a great way of achieving a perfect night's sleep.
Another thing I really like about this product is, my feet don't dangle over the end of the bed when lying down. For some reason, they do when using other beds, mainly down to their design, because the end section has to be shorter so it can pack between the middle and top sections. The steel-throw hinges on this bed allow it to have a longer end section and you certainly benefit from it.
As for the zips, I don't think I've ever used a bedchair before where the zips don't catch on the material but this one is as close to perfect as I've seen! I also like how high off the floor the bedchair sits. A lot of other beds I've used are quite low, meaning if you sit on them and look out the door of the bivvy, your bum is lower than the length of your lower legs, leaving you all tucked up. This may not be a problem for younger anglers, but certainly for blokes my age (almost fifty!) and folk who do a lot of running like I do, it is nice to have your legs in a comfortable position.
On the negative side, it's quite a weighty product at 14kg. I also can't yet speak about its suitability for winter fishing either as I've only used it in the summer and early part of autumn. Its big test will come when I take it out in sub-zero conditions but I suspect I may need an extra 'throw-over' in really harsh weather as I know what I'm like in winter. The two layers that make the four-season bag don't seem thick enough for British winters, although I may be wrong.
Overall this bedchair is the absolute nuts and a 'must-see' item. I accept the bedchair market is flooded with different products at varying prices, but you can't cut corners when it comes to comfort and I firmly believe nothing matches the Benchmark X Memory Foam System. It measures 210cm in length, 85cm across the width and sits 40-50cm off the floor. I know this may sound like a rash statement, especially from someone who's only used it for a couple of months, but I'd stick my neck out and say that this is the best bedchair on the market by a country mile. I've seen the rest and they don't even come close to this one.